Cabinet Shop and Custom Millwork
LaClair Construction Services established its cabinet shop in 1992. It is lead by an extremely talented and experienced Union carpenter who is meticulous and gives great attention to even the smallest detail. Since its inception, it has grown to offer many custom woodworking services:

• Plastic laminate and wood cabinetry
• Plastic laminate and solid surface countertops
• Custom display cases and kiosks
• Custom reception desks
• Closet organizers
• Custom conference room tables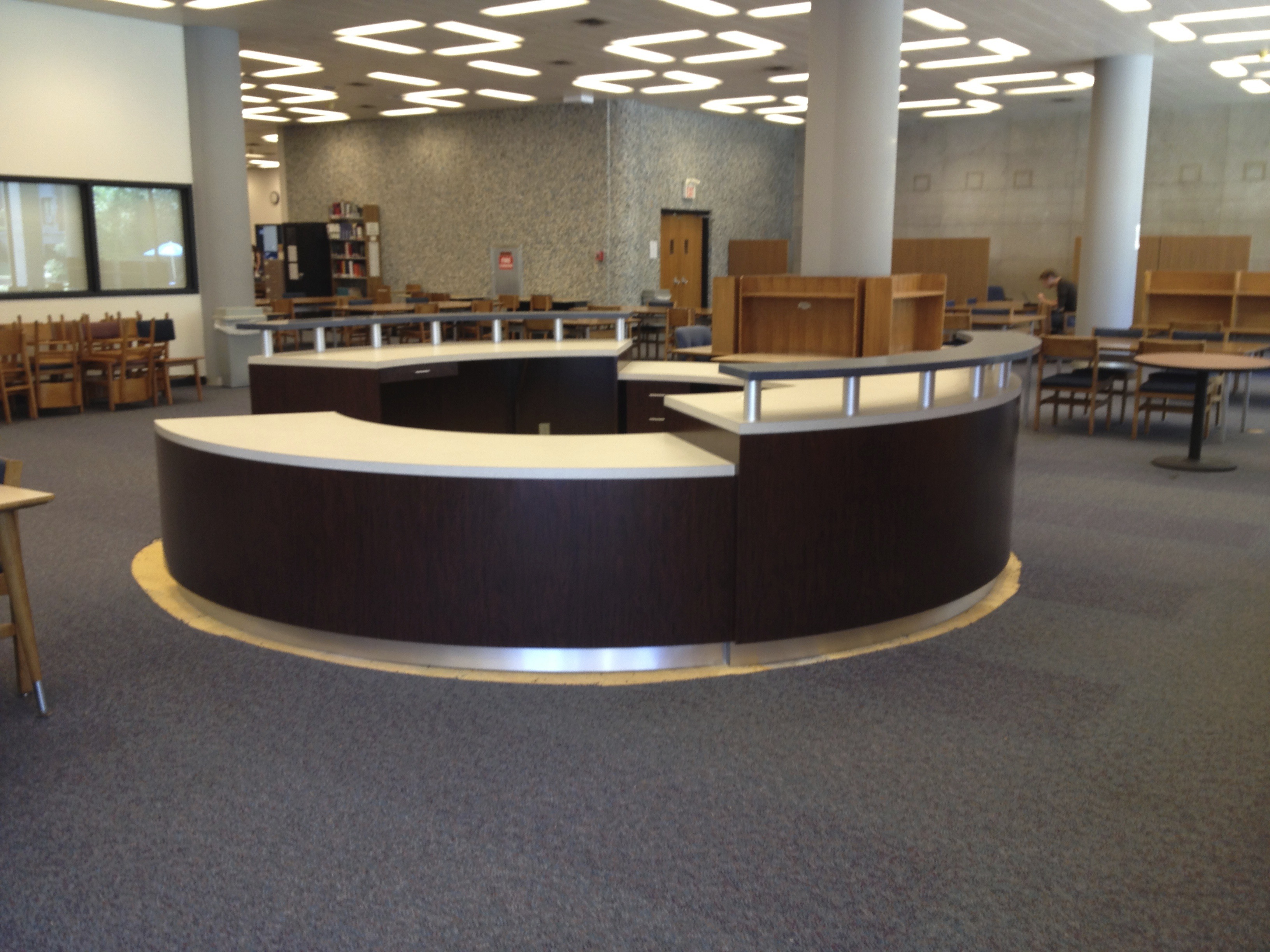 Commitment Statement
We will:
1. Provide our clients with expert service, quality, and value.
2. Treat subcontractors and vendors with esteem.
3. Endeavor to uphold the most ethical principles of our industry.
4. Remain dedicated to all of our associates both personal and professional.
Mission Statement
We are dedicated to our clients in providing them with quality services at competitive prices by utilizing the highest skilled labor and most qualified subcontractors.